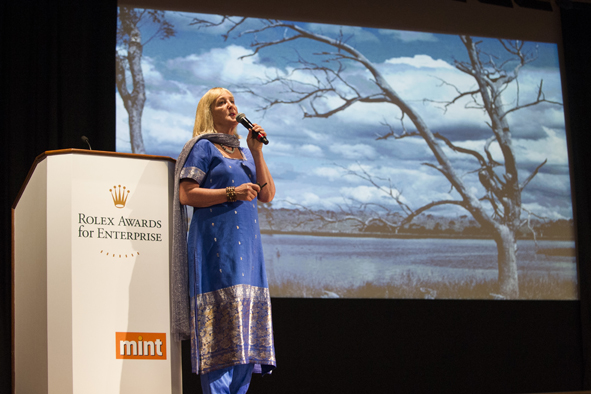 Five Young Laureates announced in New Delhi for the Rolex Awards for Enterprise were announced in New Delhi, India, on November 27, recognizing the next generation of individuals who have what it takes to pursue a great idea to make the world a better place, and make it happen.
The Young Laureates join five traditional Laureates named earlier this year. The 2012 winners bring the total to 125 individuals from 42 countries whose spirit of enterprise and concern for the environment and mankind have earned support and recognition from the Rolex Awards in the last 36 years, in areas including science and health, applied technology, exploration and discovery, the environment, and preservation of cultural heritage.
Read more about the Five Young Laureates here.